Workshop for Torah Readers 
Josh Gettinger offered a workshop for Torah readers at Heska Amuna this year. If you would like to have copies of the handouts from the workshop just send us an email (HAPresident@heskaamuna.org).  The workshop was designed for both beginning and advanced torah readers. A working knowledge of te'amei hamikra [trop], a half-hour of homework, and a desire to be engaged in a great workshop were the only prerequisites.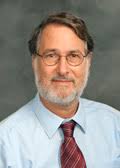 This workshop id not involve learning new melodies but each participant was asked to bring your melodies by bringing a 2-3 verse "favorite" or challenging passage to present to the group.  The first part of the workshop was a brief interactive didactic session covering:
The basic concept of reading – retrieving chant as an ancient artistic tradition, combining words and music with the aim of bringing words to life
Hearing the trop as flowing melodic lines
Using the melodies to learn the intricate grammar of the chant
In the second hour, students studied together to practice the pieces brought to the workshop and incorporate their new insights into melody and grammar.  We had a relaxing "schmooze and nosh" following the workshop and we all agreed we would like to work together again. If you are interested, let us know..