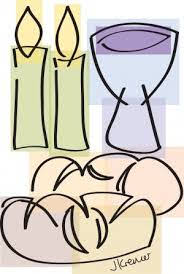 Join Us for Shabbat Service in person or Zoom!
Using airplane mode on the phone prevents calls and emails from interrupting the service.
Siddur Eit Ratzon, the siddur (prayer book) used for services, has 4 columns – Hebrew, transliteration of the Hebrew, English, and Comments/Guideposts. If you would like to purchase a prayer book and/or Chumash (Torah & Commentary in book form) for use on Zoom, the Synagogue has a 40% discount, so you are welcome to contact the Business Office 865-522-0701 for details.
Helpful chart of pages for prayers in 3 Siddurim (prayerbooks) used at Heska Amuna in the last several years: Lev Shalem, Eit Ratzon, and Sim Shalom.
Fridays
6:30 pm Kabbalat Shabbat with Jack Love, https://tennessee.zoom.us/j/275576621 Meeting ID: 275 576 621
Saturdays
9:15 am Pirke Avot (Jewish Ethics) Study before services
Alternating Classic (9:45 am) and Contemporary (10 am) Shabbat services (In Person & on Zoom) Meeting ID: 560 531 361, Passcode: 628641 https://us02web.zoom.us/j/560531361?pwd=cERlWE56Zjk3cGE4aXRycDVNOFFvUT09 See Nu News for details
Sundays
Art Club – (currently on pause) Join us for a relaxing hour to pursue our artistic muse encouraged by our fellow artists. All are welcome! Bring your current project or even a blank slate.
Trekkers – join us for a beautiful and healthy walk/hike at a local greenway or park (see Nu News for details of the hike every 2 weeks). Kids welcome!
Tuesdays
8 pm Minyan, Meeting ID: 267 109 408, Passcode 692111 https://us04web.zoom.us/j/267109408?pwd=UWkweVhIMU53Vjl6Unl1ZTV5WVJNdz09
Wednesdays
6:30 pm Minyan followed at 7 pm by Daf Yomi Talmud Chat with Raphe Panitz and Jack Love https://tennessee.zoom.us/j/866651867 Meeting ID: 866 651 867
Thursdays
8 pm Heska Amuna Media Club (alternating weeks, see Nu News for movie being discussed and link)