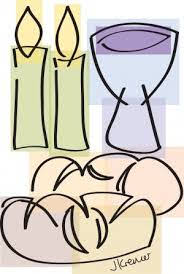 Join Us for Services and Classes on Zoom!
Services and minyanim are always available on Zoom, whether or not they are being held in person.
* Click to download a free copy of Siddur Lev Shalem, the siddur (prayer book) used for services. Presenters may not be able to screen share the Siddur.
Using airplane mode on the phone prevents calls and emails from interrupting the service.
Noon-1 pm 
Mindfulness Practice
 Meeting ID: 115 292 725, Passcode: 007455,  
https://us04web.zoom.us/j/115292725?pwd=ZlZ0TEt3UHRxM25UdU4xaGZpV1FFQT09
---
6:30 pm
Kabbalat Shabbat with Jack Love,
https://tennessee.zoom.us/j/275576621
 Meeting ID: 275 576 621
Saturdays
9:30 am 
Shabbat School
 Meeting ID: 724 9804 7371, Passcode: HARS
https://us04web.zoom.us/j/72498047371?pwd=Q3NJVWkxTE0zOFNVQ3dNaWNMNTRzdz09
10 am 
Shabbat services,
Meeting ID: 560 531 361, Passcode: 628641 
https://us02web.zoom.us/j/560531361?pwd=cERlWE56Zjk3cGE4aXRycDVNOFFvUT09
11:30 am

Torah Study
, continues on the same link as Shabbat Service 
---
Sundays
Trekkers
– join us any week for a beautiful and healthy walk/hike at a local greenway or park 
(see Programs box, above, for details each week).
Kids welcome!
Mondays
8 am 
Minyan 
Meeting ID: 560 531 361, Passcode: 628641 
https://us02web.zoom.us/j/560531361?pwd=cERlWE56Zjk3cGE4aXRycDVNOFFvUT09
Tuesdays
4 pm 
Minyan & Torah Chat
, Meeting ID: 536 914 096, Passcode: 424217
https://us02web.zoom.us/j/536914096?pwd=TCtxUE16SXlQeGdqd0MxWnFBdWI1dz09
8 pm 
Minyan, 
Meeting ID: 267 109 408, Passcode 692111 
https://us04web.zoom.us/j/267109408?pwd=UWkweVhIMU53Vjl6Unl1ZTV5WVJNdz09
Wednesdays
9-9:30 am
Midweek Reset
(meditation) 
https://insig.ht/NoHvEGAp8mb?utm_source=copy_link&utm_medium=live_stream_share
5 pm
Limmud – Shalom Learning & Hebrew and Harmony
, Meeting ID: 739 1299 8379, Passcode: HARS 
https://us04web.zoom.us/j/73912998379?pwd=dGxGemFDa3dPYnUvTEdlMHJHMk05UT09
6:30 pm 
Minyan 
followed at 7 pm by 
Daf Yomi Talmud Chat with Raphe Panitz and Jack Love
https://tennessee.zoom.us/j/866651867
 Meeting ID: 866 651 867