Join Us for Services and Classes on Zoom! A few minutes before the start time, click on link. (The first time using Zoom, download the app here: Zoom.) * Click to download a free copy of Siddur Lev Shalem, the siddur (prayer book) used for services.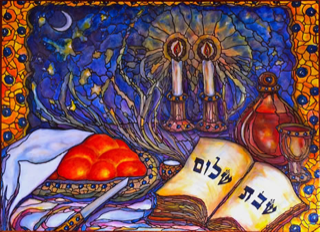 Know someone without internet? They can listen by phone at (408) 638-0968 or (253) 215-8782, then use phone keys to enter that event's Meeting ID and Passcode.
---
Fridays
Noon-1 pm Mindfulness Practice with Rabbi Ferency  Meeting ID: 115 292 725, Passcode: 007455  https://us04web.zoom.us/j/115292725?pwd=ZlZ0TEt3UHRxM25UdU4xaGZpV1FFQT09 Passcode: Lights
---
6:30 pm Kabbalat Shabbat with Jack Love,
 https://tennessee.zoom.us/j/275576621 Meeting ID: 275 576 621
Saturdays
10 am alternating Classic and Contemporary Shabbat services, Meeting ID: 560 531 361, Passcode: 628641 https://us04web.zoom.us/j/560531361?pwd=QVZqZnZBRzh0bkVsUFRKcFZEZmdydz09 
11:45 am – 12:15 NEW – Weekly Torah Study will be on the same link as the Shabbat services, see line above. 
---
Sundays
10 -12:15 HARS-Sunday School (see Parent Emails for HARS links)
7 pm Confirmation Class began January 10th, then every other Sunday!
Mondays
4-5 pm Mincha & Torah chat with Rabbi Ferency Meeting ID: 536 914 096, Passcode: 424217   https://us02web.zoom.us/j/536914096?pwd=TCtxUE16SXlQeGdqd0MxWnFBdWI1dz09
Tuesdays
5 pm HARS-People in Jewish History (see Parent Emails for HARS links)
8 pm Minyan with Michael Burnett Meeting ID: 267 109 408, Passcode 692111 https://us04web.zoom.us/j/267109408?pwd=UWkweVhIMU53Vjl6Unl1ZTV5WVJNdz09 
Wednesdays
6:30 pm Ma'ariv (Minyan) followed at 7 pm by Daf Yomi Talmud Chat with Raphe Panitz and Jack Love https://tennessee.zoom.us/j/866651867 Meeting ID: 866 651 867 
Thursdays
2-3 pm Mincha (Minyan) and Talmud Chat with Rabbi Ferency – Meeting ID: 236 835 176, Passcode: 424217 https://us02web.zoom.us/j/236835176?pwd=aWJTdVhXYUhNYTd4SkYxLzRidGpCUT09
8 pm Media Discussion Group – contact us to discover which film or show is under discussion. New link each week, so please contact the office 865-522-0701 or see Nu News.