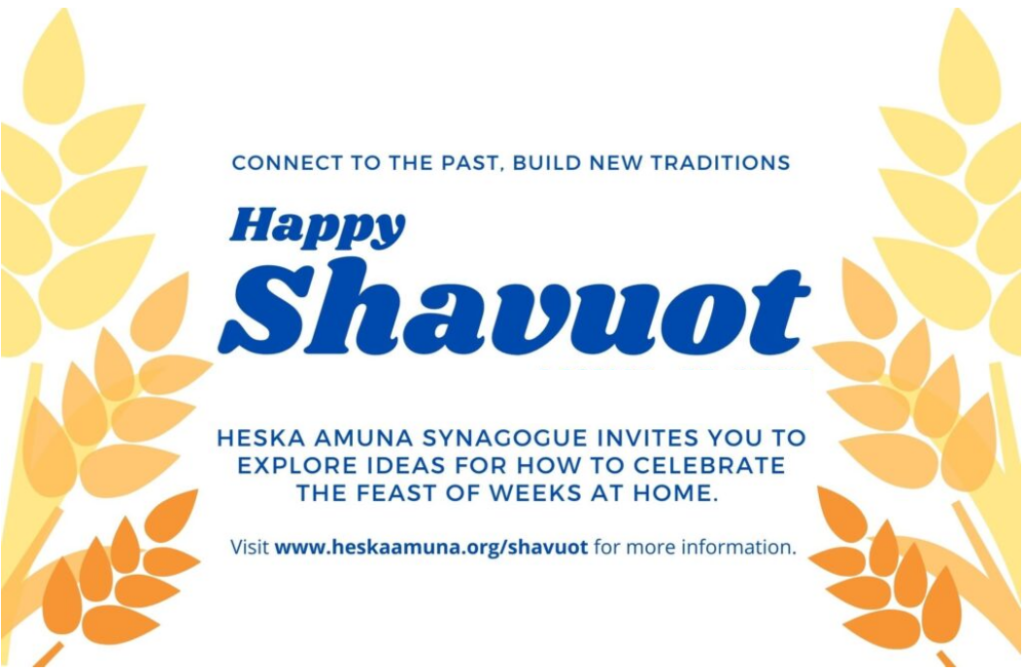 ---
---
Get Ready for Shavuot!

Readings and Gatherings for Late Night Study
Join Heska Amuna Synagogue for late-night study on Shavuot, Sunday May 16, 6:30 pm to midnight

Activities for Children of All Ages

Recipes to Sweeten Your Shavuot
Addie Shersky's Famous Cream Cheese Pie from Harold's Deli (thank you Marilyn Burnett for sharing this recipe!)
Los Siete Cielos (Seven Heaven Challah) from On The Chocolate Trail
---
---
The Heska Amuna Synagogue Membership Committee hopes you have found enjoyable ways to celebrate Shavuot here.
We wish you all a sweet holiday – Chag Sameach!
---
---