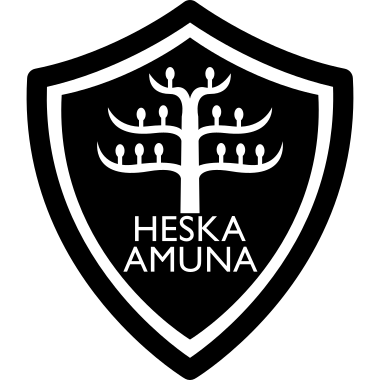 Heska Amuna Synagogue proudly announces the first annual Leaders of Our Tribe Shabbat Celebration: A Proper President's Day Commemoration of our Heska Amuna Leadership
Join our February 18 Shabbat service as we honor the men and women who, for over 105 years, have served as Officers of our Board of Trustees, Sisterhood, and Men's Club. Stewarding us since 1911, we have a delightfully long history to celebrate!
This Inaugural Celebration also marks the establishment of the "Defenders of the Faith" fund. Details below.
4 WAYS YOU CAN HELP US CELEBRATE:
Share your pictures or stories. Send remembrances of our past leaders via email, paper mail, or call us to set up a recording session! We will copy and return all pictures or documents.
Show your appreciation. Attend our celebration on February 18. Shabbat Services will begin at 9:30 a.m. followed by a special Kiddush.
Kvel with us. Enjoy a special D'var Torah Parshah Play from our Heska Amuna Religious School students – our leaders of the future!
Support our congregation. Be a donor to our new "Defenders of the Faith"
The "Defenders of the Faith" Fund
Honor all Heska Amuna elected leaders of our Board of Trustees, Sisterhood, and Men's Club
"Defenders of the Faith" is derived from a translation of "Heska Amuna"
Funds to be used only for repair, replacement, or embellishment of items used for religious observances, prayer, or Torah study such as Torah scrolls, our Holy Arks, and other ritual or religious items
Founder's Special: A commemorative plaque will acknowledge all donors helping to establish the required base funding of $4,000. Donations of all amounts are appreciated and must be received by February 28, 2017 to be included on the plaque