David Barnett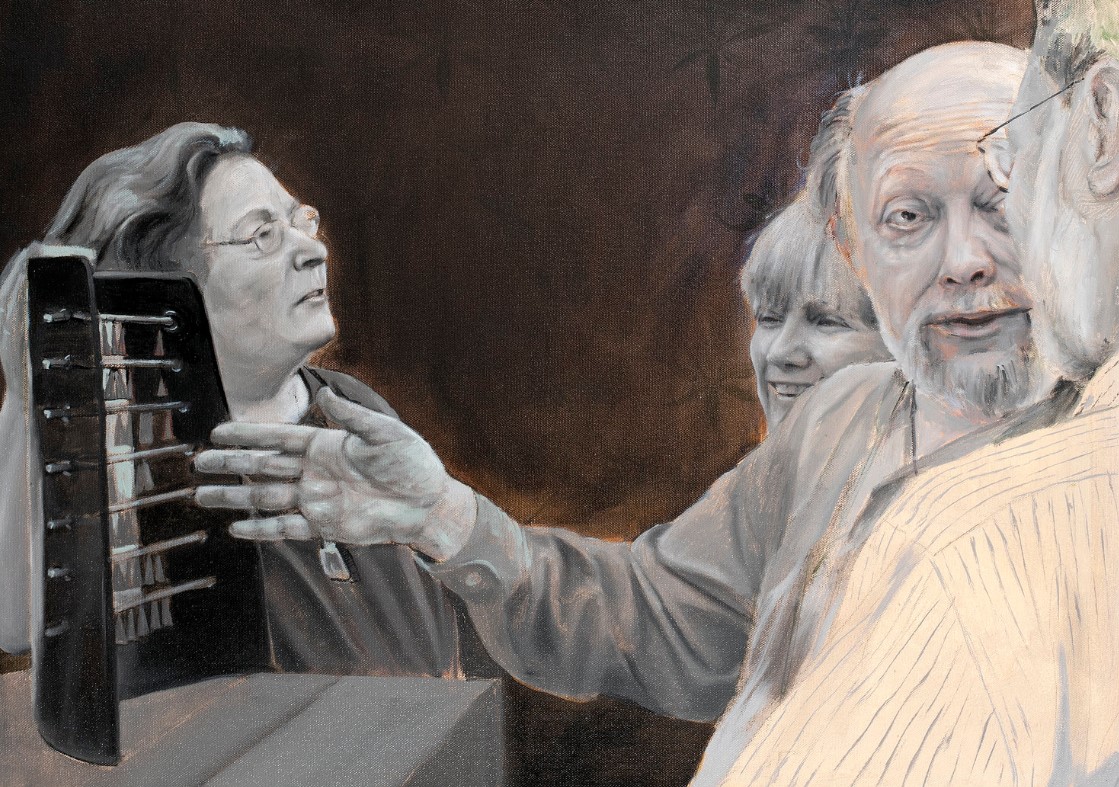 Artist David Barnett is a painter living and working in northeast Pennsylvania. The nephew of Pam and Ernie Gross, Barnett grew up in Knoxville. In high school, he spent Tuesday afternoons studying Talmud with Arnold. This image beautifully captures Mary Linda Schwarzbart, Barb Levin, and Josh Gettinger with Arnold Schwarzbart, z"l, the artisan of the sublime omer counter, The Time 'Til Sinai, at the center of this image.
Bracha Brym-Lavee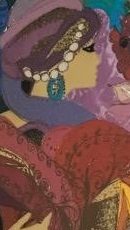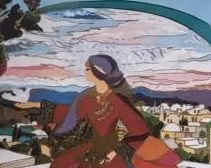 Israeli Artist Bracha Brym-Lavee was born in Poland in 1948 and emigrated to Israel in 1957. Based on techniques used for tapestries, she works in a variety of media including felt, to create striking works of art – some wearable – that are deeply rooted in images drawn from ancient and modern Jewish experiences. This silk-screened work was donated by Carol and Ros Mol.
Phillip Livingston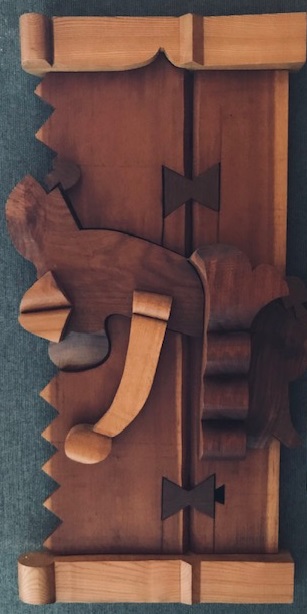 Philip Livingston is a visual artist. His work explores themes of memory, the tension between reality and illusion, the relationship of physical to spiritual, and the contrast of gravity and lightness. His current work attempts to integrate spatial and temporal expression. This wood sculpture was donated from the private collection of Joseph and Marion Goodstein.