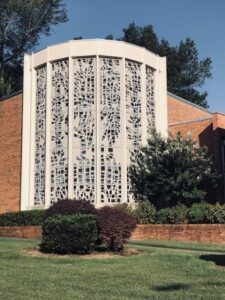 Heska Amuna Synagogue has served the Jewish community of Knoxville, Tennessee for over 130 years. We balance respect for tradition with openness to new ideas and practices. We come together as a family in the warmth of Shabbes, the spirituality of Jewish holy days, and the sharing of life's important passages. We are small enough to be personal, but large enough to meet the needs of a diverse membership. We emphasize education and pride ourselves on the skills of our adult lay leadership and on the accomplishments of our youth. We welcome all to be a part of our family.
---
NEW! 3-part Series on the After-life
with Rabbi Adam Rosenbaum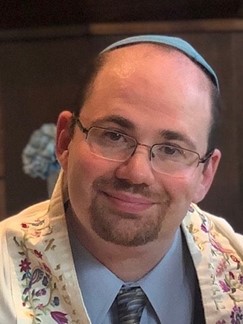 For some, the question of what happens after we die is the defining philosophical conundrum we face. Join with us to explore the evolution of opinions and theories permeating Judaism.
This series is offered only via zoom: Click *here* for the link to join the next session this Thursday, November 30th, at 7 pm.
If you missed the first session, still join us for the next ones!
(To watch a recording of Session 1 from Nov. 16, click *here*. FYI: The easiest way to view the recording may be to download it to your computer, then open the file with Windows Video Player or a similar program.)
Session 2: Thurs., Nov. 30th at 7:00 pm
Session 3: Thurs., Dec. 14th at 6:00 pm  
---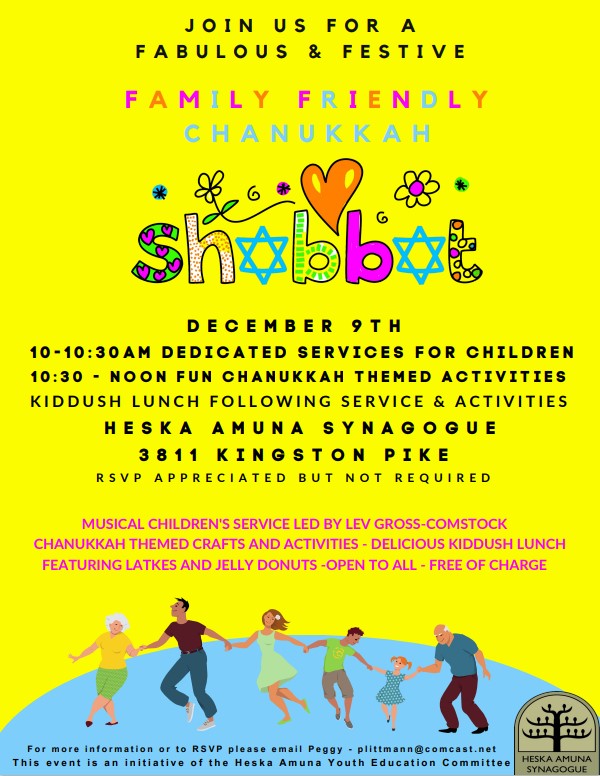 Our community connects in person for Shabbat Morning Services and on Zoom for services, adult learning classes and talks, podcasts, and meditations. Click *here* for our schedule of services and classes. (Please contact our office at 865-522-0701 or info@heskaamuna.org for details.)
---
Ongoing Services and Classes
Tuesdays 8:00 pm – Minyan (Zoom) *
Wednesdays 6:30 pm – Minyan (Zoom) *
Wednesdays 7:00 pm – Daf Yomi Talmud Study (Zoom) *
Fridays 6:30 pm – Kabbalat Shabbat Service (Zoom) *
Saturdays 9:15 am – Pirke Avot (Jewish Ethics) Study **
Saturdays – Alternating Traditional (9:45 am) and Contemporary (10:00 am) Shabbat Morning Service (Zoom) ***
Click on Zoom next to a service or class above to join in at the indicated times.
* Zoom only – ** In person in synagogue only – *** Both in person in synagogue and Zoom
---
---
Heska Amuna Synagogue is a sacred home,
animated by Jewish tradition:
• Finding purpose through reflection (Cheshbon HaNefesh);
• Healing lives through service (Chesed); and
• Celebrating God with awe and joy (Yirat Shamayim).
---