---
Click *here* to open our Yizkor Book of Remembrance.
---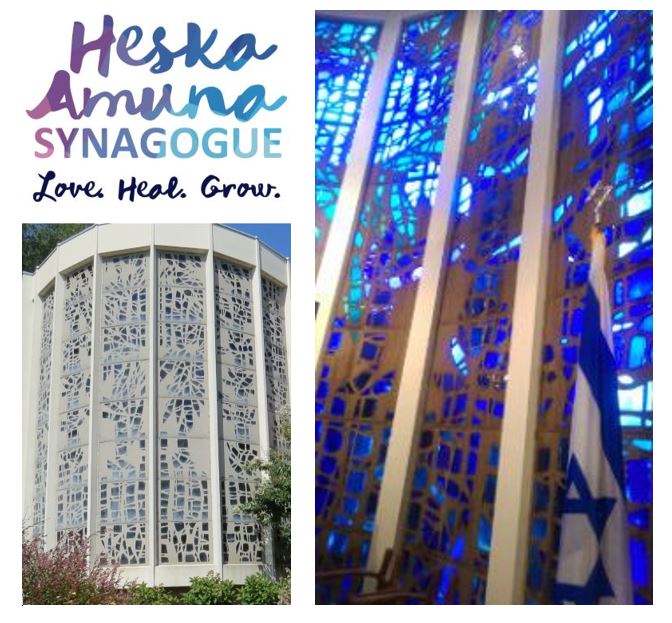 Heska Amuna Synagogue has served the Jewish community of Knoxville, Tennessee for over 100 years. We balance respect for tradition with openness to new ideas and practices.
Our congregation comes together as a family in the warmth of Shabbes, the spirituality of Jewish holy days, and the sharing of life's important passages.
We are small enough to be personal, but large enough to meet the many needs of a diverse membership. We emphasize education and pride ourselves on the skills of our adult lay leadership and on the accomplishments of our youth.
We welcome all who want to be a part of our family.
---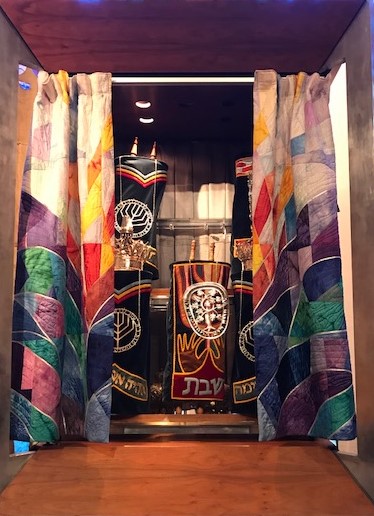 ---
Fridays
6:30 pm Kabbalat Shabbat with Jack Love, https://tennessee.zoom.us/j/275576621 Meeting ID: 275 576 621
Saturdays
9:15 am Pirke Avot (Jewish Ethics) Study before services
Alternating Classic (9:45 am) and Contemporary (10 am) Shabbat services (In Person & on Zoom) Meeting ID: 560 531 361, Passcode: 628641 https://us02web.zoom.us/j/560531361?pwd=cERlWE56Zjk3cGE4aXRycDVNOFFvUT09 See Nu News for details
Sundays
Art Club – (currently on pause) Join us for a relaxing hour to pursue our artistic muse encouraged by our fellow artists. All are welcome! Bring your current project or even a blank slate.
Trekkers – join us for a beautiful and healthy walk/hike at a local greenway or park (see Nu News for details of the hike every 2 weeks). Kids welcome!
Tuesdays
8 pm Minyan, Meeting ID: 267 109 408, Passcode 692111 https://us04web.zoom.us/j/267109408?pwd=UWkweVhIMU53Vjl6Unl1ZTV5WVJNdz09
Wednesdays
6:30 pm Minyan followed at 7 pm by Daf Yomi Talmud Chat with Raphe Panitz and Jack Love https://tennessee.zoom.us/j/866651867 Meeting ID: 866 651 867
Thursdays
8 pm Heska Amuna Media Club (alternating weeks, see Nu News for movie being discussed and link)
---
During the Covid-19 pandemic, we are connecting DAILY with our community for services, adult classes and talks, podcasts, meditations, sermons, and live chats. People without internet can listen by phone. Click *here* for our schedule of services and classes. (Please contact our office at 865-522-0701 or info@heskaamuna.org for details.)
---
Ongoing Services and Classes
Tuesdays 8:00 pm – Minyan
Wednesdays 6:30 pm – Minyan
Wednesdays 7:00 pm – Daf Yomi Talmud Study
Fridays 6:30 pm – Kabbalat Shabbat Service
Saturdays 9:15 am – Pirke Avot (Jewish Ethics) Study
Saturdays – Alternating Classic (9:45 am) and Contemporary (10:00 am) Shabbat Morning Service
---
Heska Amuna Synagogue is a sacred home,
animated by Jewish tradition:
• Finding purpose through reflection (Cheshbon HaNefesh);
• Healing lives through service (Chesed); and
• Celebrating God with awe and joy (Yirat Shamayim).