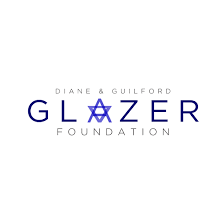 Click *here* to add your volunteer hours!
The Diane and Guilford Glazer Fellowship will provide Heska Amuna Synagogue $25,000 this year. How?
Any volunteer work you do for any non-profit organization will be "paid" to Heska Amuna Synagogue by the Glazer Fellowship at a rate of $18/hr. So, for example, each person who helps put up the Sukkah will earn $18/hour for Heska Amuna Synagogue. If you went to Baton Rouge for 2 days and worked for the Red Cross for a total of 20 hours, the Glazer Fellowship will pay $18/hour x 20 hours = $360 to our Synagogue.
All you have to do is click on the link above and let us know the great things you do!
To read more about Glazer Fellowship, click **here.**