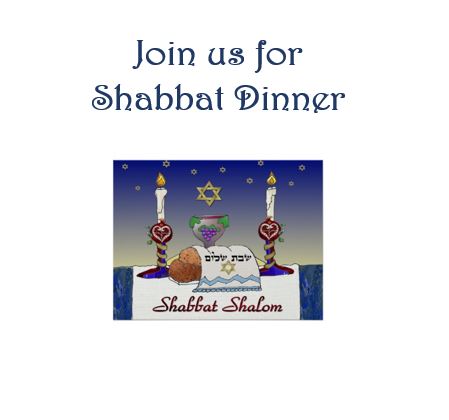 Please join us! Click **HERE** to make your reservation for our first Shabbat Dinner which will be held on Friday, April 6.
---
   Join us for a Traditional Family Shabbat Dinner at Heska Amuna
First Friday of the Month
Friday, April 6, Dinner 7:15 pm
Come early and join us for Sunset Minyan at 6:30 pm
---
Adults (12  years and over) $8; Children $4; Family Cap (2 adults-3 Children) $25 First Year Members – FREE
---
***Because seating is limited and because we can not take reservations/monies on Shabbat, please make your reservations early!
Dinner reservations are REQUIRED and must be made no later than
Wednesday, April 4.***
Make reservations **HERE**  or call 522-0701
---
Thank you to our sponsors: Marilyn Burnett and Pat Rosenberg (catering) and the Sam and Esther Rosen Community Enrichment Fund